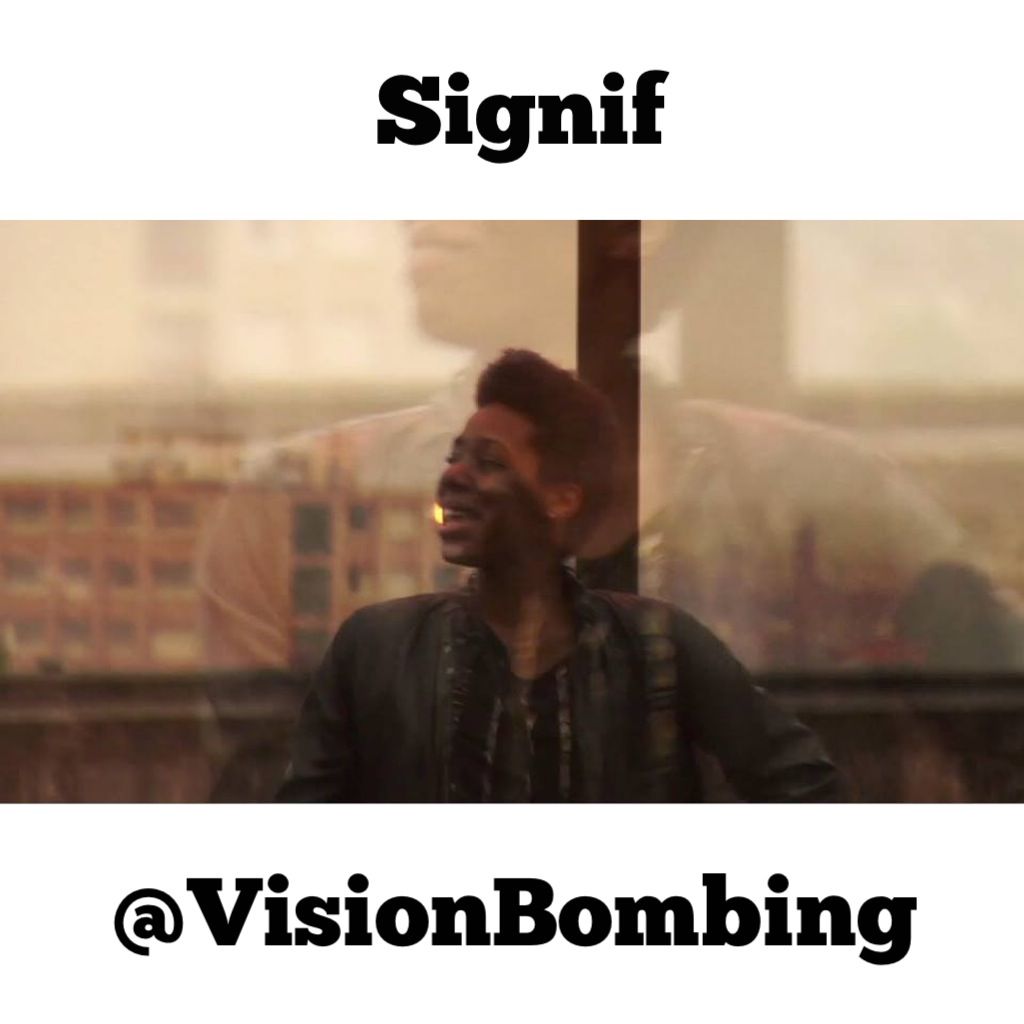 Psykhomantus:

Before we start. Can you tell us who you are, and what you do?

Signif:

Hello, I'm Signif and I'm an emcee from Milwaukee but I've been in New York for a good minute now.

Psykhomantus:

When and how did you fall in love with Hip Hop?

Signif:

As a young girl watching my cousin and my brothers partake in emceeing made me want to participate.

Psykhomantus:

What inspires you to write your rhymes?

Signif:

When I started it was about cracking jokes, having fun, cyphering and a lot of other things that don't matter to me as much anymore. I'm inspired by my surroundings, family, friends and being socially aware of what's going on beyond my block.

Psykhomantus:

You have a few albums on Bandcamp, can you explain who you've worked with (producers and rappers) from your first album to your latest project?

Signif:

I've worked with so many people through the years! I usually work with artists and producers that I can vibe with genuinely. I've passed up working with certain producers or artists to work with people I resonate well with rather than oh this person is "on" so let me just go that route. The last album I collaborated with Elzhi, Sadat X, Aldrick, and Genesis Renji. The new album features Blu and some other fresh artists so be on the lookout for the new.

Psykhomantus:

Can you name 5 rappers you rate and why

Signif:

1.) Mos Def because he's one of the GOATs. 2.) Masta Ace because he's one of the best to do it. 3.) eLZHI because he's one of my favorites. 4.) Akua Naru because she's a dope emcee and her live show is killing yours. 5.) Oddisee because he figured it out and does it well.

Psykhomantus:

Can you name one song you wish you written by another artist?

Signif:

Black Star - Thieves in the night

Psykhomantus:

What's been your most memorable performances & why?

Signif: Performing in Paris, FR was probably my most memorable performance. I didn't know what to expect but the energy was great and I love playing with a band, I need more of that in my life! Traveling to different a different country to play was definitely the most memorable performance and the best time.

Psykhomantus:

If you had a world tour, which two other artists would you take with you?

Signif:

I would take Mos Def and Oddisee.

Psykhomantus:

My favorite question. Is there a Rapper you feel that should just give it up?

Signif:

I don't think any rapper, emcee, or person should every give up on anything they feel passionate about no matter what. On the flip if you're rapping because it's the cool thing to do right now a quick tap out is cool with me, the inter-webs been on super saturate with everyone wanting to be seen and heard.

Psykhomantus:

Last question. What will we be expecting in the future from you?

Signif:

Future wise there will be a new album early next year. Late May you can expect to hear something from the album, I'm excited about the new body of work. I'm also featured on eMC's new album The Tonight Show due out May 5th, Away from Love is the track that I'm featured on. My sis Pumpkin & Vin'S da Cuero has a new album coming this Spring which I'm featured on as well. I'm also cooking up tracks with DJ Alex J for his next project so you'll hear me emceeing on tracks with a different sound. I'm busy with my new album and working on collaborations with a few artists. Thank you

Signif:

Thanks for having me, I look forward to coming to London getting busy for you guys! Check out Signif's music video "The L Word"