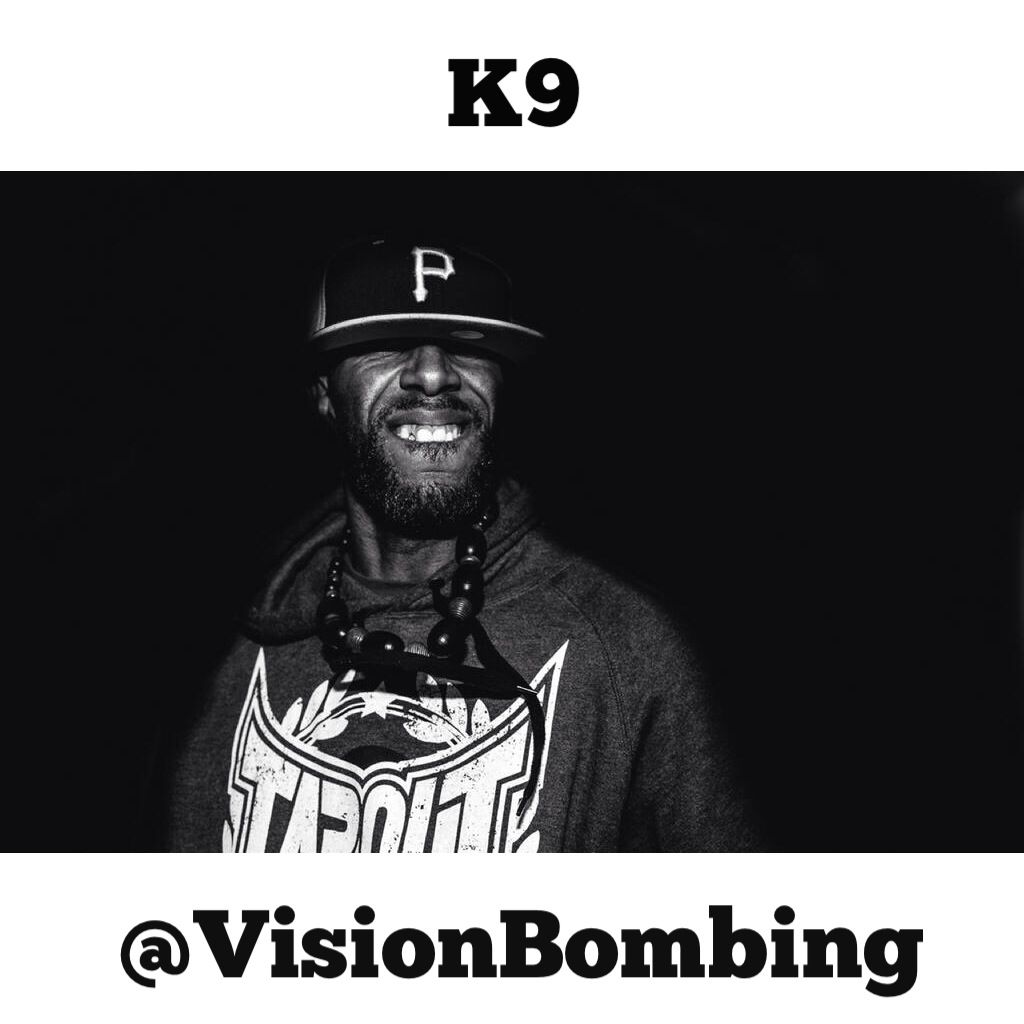 On The Q&A Tip with... K9
Psykhomantus:
Welcome to the Q&A tip. Before I hit you off with ten Question's, just for the readers. Can you tell us who is who you are and what do you do,?
K9:
Greetings my name is King 9 and I am a Producer/Rapper/Engineer and I create music that reflects real life and attempts to uplift people. My main genres I produce are hip-hop and reggae
Psykhomantus:
As Sanaa Lathan would say in the movie "Brown Sugar", When did you fall in love with Hip Hop?
K9:
When I heard Fat Boys and LL Cool J waaaaaay back in the day!
Psykhomantus:
What inspires you to write your rhymes?
K9:
A good friend of mine by the artistic name of Mike Dark. I met him working in Homebase and he was a rapper at the time I was just a fan. He encouraged me to start rapping
Psykhomantus:
If you did a world tour, which other two artists would you bring with you?
K9:
Jr Gong (Damian Marley) and Sean Price (Ruckas -Boot Camp Click)
Psykhomantus:
Can you tell us which one of your shows has been your favourite?
K9:
I had a launch for an E.P. I released called 'The Emancipation of King 9' in Camden, the vibes was crazy, like a dancehall stage show in Jamaica!
Psykhomantus:
Is there been a performance that you've done and said to yourself that you could of done that better?
K9:
Too may to pick out one. I am my worst critic and I am always looking to improve so it's hard for me to be satisfied
Psykhomantus:
Can you name one song by another artist you wish you written?
K9:
Not really, I pride myself on being an original individual so I just aim to be the best version of me!
Psykhomantus:
How long did it take to make the album "The Re-Education of King 9"?
K9:
Too long! It was an on and off project which lasted about 2 years. During that time I created two albums with my group Frenglish Connexion and my E.P. and being a Dad takes up a lot of my time.
Psykhomantus:
My favourite question (as i am known to be a trouble maker) Is there an Rapper you feel that should just put the mic down?
K9:
Too many! Most of the rappers out today but that is just my opinion. If you can utter some words out of your mouth and get people to buy into it then do your thing.
Psykhomantus:
Last question. What will we be expecting in the future from you?
K9:
Musically I struggle to commit to doing things because I can only work when I'm inspired which is hard to be in todays musical climate. I don't deal too well with social media, it's all fake to me so the future musically isn't looking to promising! I still record tracks but releasing them is a whole other animal that is best left in the cage.........
tIME 2 tEaSe yOuR taSTeBudz with the official K9 album sampler. The Critically acclaimed, internationally acknowledged and locally beloved project explores 'The Re-Education of King 9', where he conceptually takes you through 15 tracks of life, knowledge and entertainment through passion. Featured in this sampler in order is 'Escape from Babylon', 'No Joke', 'Warr', 'Phantom Gods', 'King 9', 'Trod Wid I', 'Behold Wonderful Woman', 'Fatherhood', 'Vintage'. The album is available for purchase online from 19th July from all good stores such as iTunes, Amazon etc.
Check the music video "Escape from Babylon" which was featured in VisionBombing
Season 2, Episode 2
.
Follow K9
Twitter @K9London
Instagram: K9THAGENERAL
Facebook: Knine General
Soundcloud: K9London
K9London.Bandcamp